Each ghost video clip has its own page. We chose to share some video clips of instruction, debunking, and videos showing how to build your own ghost hunting equipment.

We also added some of the popular ghost video clips from across the web...


We are using Flash format for quicker bigger videos wherever possible.
Can't see the videos? You may need
Flash 9
or the latest
FireFox
browser. It's free.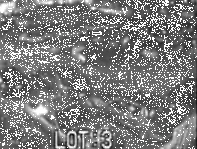 Puckett Auto Salvage Ghost Video Clip
Is this a ghost floating above the cars?
Discuss ghost videos at the Angels & Ghosts Forum
Mess
with
Bigfoot
Learn
Soccer
Tricks
UFO Picture
US
Tractor
Pulling
Amish