Videos of ghost boxes in action as collected by
Angels & Ghosts
for you to see and understand.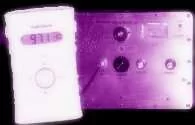 A ghost box is a two-way experimental ghost communication device being developed by several different paranormal enthusiasts and investigators. The following are ghost box videos in operation.
Ghost Box Videos
Frank's Box Video 1

See the two-way ghost and spirit communication device that started it all in action. Frank Sumption is the originator of these modern day electronic devices and considered the authority on them. These three videos are of his #27 model. He builds them for his own personal enjoyment and research, only giving them away to who he feels is to have them.
Frank's Box Video 2

The ghost box inside is briefly explained in this second of several videos.
Frank's Box Video 3

See the ghost box sweeping and the front of the box while in action.
Frank's Box in Action
The ghost box being used at a question and answer session by Chris Moon.
Ghost Box Videos
Make A Ghost Box Video
Learn how to make your own ghost box in these videos by Mike Coletta of UFOGeek.com! Mike has been experimenting with different parts that can be assembled into creating and capturing audio bits for ghosts to manipulate.
Making A Ghost Box 2

Part two of how to make a ghost box system with a computer.
Portable Ghost Box 1
How to video of making your own portable ghost box.
Portable Ghost Box 2

Part 2 of the portable ghost box construction.
Portable Ghost Box 3

More video on the portable ghost box idea from Mike.
Other radios that can be used to sweep the AM or FM bands:

1) Radio Shack 20-125 was recently found by Steve Hultay and can be hacked to sweep AM/FM and the shortwave band, too.

2) Sony SRF-M37V Walkman radio can be used by holding the scan button to do sessions, with no hack involved! Found by Steve Hultay, of Keyport Paranormal.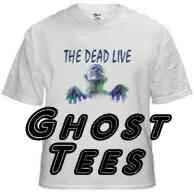 Discuss ghost boxes at the Angels & Ghosts Forum!


Our Sponsors:
Mess
with
Bigfoot
Learn
Soccer
Tricks
UFO Picture
US
Tractor
Pulling