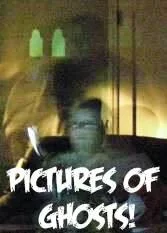 Pictures of Ghosts have fascinated people for over 150 years. Below we have collected a few more pictures of ghosts to add to our large collection, and for your viewing pleasure.

Be sure and look through all of the ghost pictures found within our ghost photos archives, and the main ghost pictures page.

Pictures of Ghosts
Ghosts are spirits of disembodied people who seem to be captured in a variety of ways in pictures. Some "ghosts" captured in pictures cannot be easily explained away as being camera malfunctions, flash reflection, etc. When what one considers to be normal explanations are ruled out, what we are left with is a possible paranormal phenomena - something beyond what is considered to be normal. We believe that both ghosts and spirits can appear in different forms, from apparitions, to mists, balls of light, energy, and moving shadows. Pictures of ghosts have helped us in understanding ghostly manifestations in a greater way.


Discuss these and other Ghost Pictures at the Angels & Ghosts Forum




Submit Your Own Ghost Pictures!






Our sponsors:




Get updates to
Angels & Ghosts
by email.


UFO Picture
Amish