Soldier Apparition Ghost Picture
You can see the detail in this soldier's uniform even though it is cloud-like.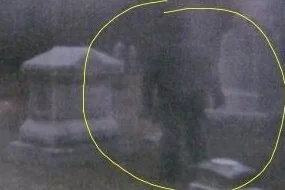 Matt's Apparition Ghost Picture
Ever see a "beefy" apparition? First ghost pic we have seen like this one...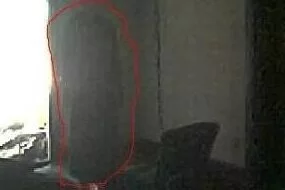 Red Robed Apparition
An apparition wearing a coat is priceless. Coat rack or ghost?
Apparition on Headstone
See-through man, an apparition, is sitting on top of a headstone.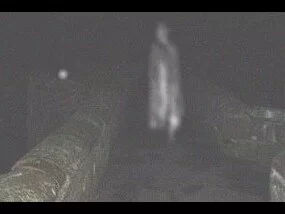 Bridge Apparition Photo
North Wales apparition ghost of a robed figure.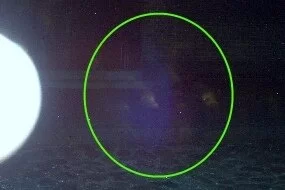 Colonial Williamsburg Apparition
Photo of a man sitting in period clothing. Glass reflection or real ghost?
Face of an Apparition
Green, see-through face appears beside two girls.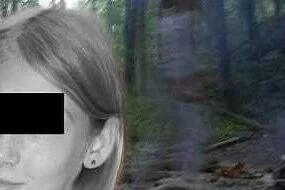 Virgin Falls Apparition
Out in the woods, a male with a bag stands on a rock behind them.
Full Bodied Apparition?
A ghostly man in colonial-era costume is standing behind her...
French Maid Apparition?
Apparition of a French maid or a Victorian lady? Pareidolia?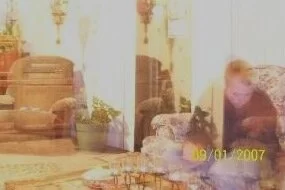 False Apparition Pictures
See how false apparition pictures can be created by mistake...