Apparition Example
First, look at this apparition photo. Some accounts of ectoplasm tell of the mist morphing into an apparition like...
Basement Ectoplasm
Incredible ghost image from the past. Ghost mist looks to be forming a person.
Ectoplasm Into an Apparition
Nice example photo of an apparition forming within an ectoplasm mist.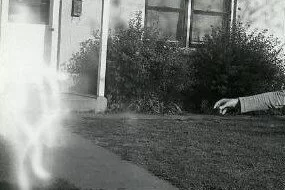 Ecto Vapor Person
Old ghost photograph of ecto vapor trails seeming to form legs and standing upright.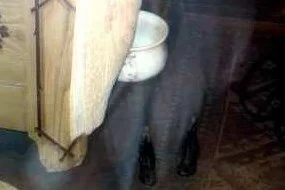 Whaley House Ectoplasm
Is this ectoplasm forming the body of a small child ghost before it becomes an apparition?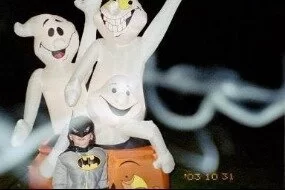 Vapor Swirls Ghost
Still one of our favorite ectoplasm photos, as it reveals very nice vapor swirls!
Ectoplasm Vapor Trails
Very close shot of ectoplasm vapor trails. This is too big and pronounced to be cigarette smoke swirls.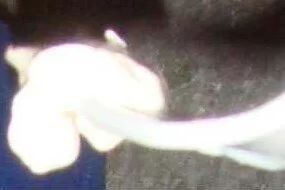 Anomaly or Ectoplasm?
This unknown object bears a striking resemblance to ectoplasm of old. It has a shadow and is not a "light bar"...