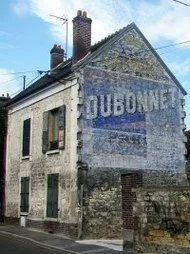 Find ghost tours in Europe, including the UK, Ireland, France, Germany, the Netherlands and more...
Europe has a rich history of haunting and ghosts, so there are quite a few European ghost tours one can enjoy. Below, we have collected a list of several ghost tours and walks found within Europe.
Stories of Europe's legends and phantoms are the highlight of a ghost tour. From Ireland to France, those interested in ghosts and spectres will find enjoyment in masterful story-telling of Europe's ghost tour guides. By the way, if you can find a haunted pub crawl, we highly recommend taking one.
Ghost tours in Europe are typically fun, entertaining, and can even be accompanied by children who are not too young in age. This makes ghost tours a family adventure, something very popular when touring Europe. When visiting Europe, why not look up local ghost tour and give it a try. Why not add some spirit to your vacation (pun intended)? Without further adieu, the following are ghost tours found within Europe. 
Below, we have collected a list of several ghost tours and walks found within Europe.
Belgium Ghost Tours
Antwerp Ghost Walk
A journey through the dark history of Antwerp, Belgium.
Czech Republic Ghost Tours
McGee's Ghost Tours
Ghost tours of Prague...
England Ghost Tours (UK)
Derby Ghost Walks
Derbyshire, England Ghost tour. A good one!
Burton Ghost & History Walk
Offering several ghost tours of Burton on Trent in Staffordshire, England.
Spooky Happenings
Located in Wales, Spooky Happenings hosts numerous ghost investigation events!
Chester Audio Ghost Tour
Download the audio (for a few pounds) and guide yourself through the haunted locations!
London Ghost Walk
Journey through the darker side of London's darker history...ghosts and legends.
Cornish Welcome Tours
Ghost tour Cornwall and Devon. For individuals or small groups!
Canterbury Ghost Tour
History, humour and haunting abounds on this ghost tour of Kent's Canterbury!
Paranormal Reality Events
Ghost hunts and tours for England, Scotland and Wales!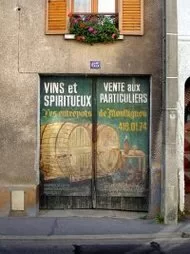 France Ghost Tours
The Paris Ghost Tour
Dark walking tours in the city of lights...
Holland Ghost Tours
Ghost Tours of Amsterdam 
Hear Dutch dark history on this fine walking ghost tour.
Ireland Ghost Tours
Dublin Ghost Bus
Theatrical experience with actors, haunted sites and chilling legends!
Italy Ghost Tours
Venice Ghost Walking Tour
Venice after dark is a place of mystery and intrigue. Explore the dimly lit alleyways...
Romania Ghost Tours
Enzia Travel Service
Transylvania, Romania travel information regarding the area's connection to Dracula.
Transylvania Castle
Stay in the famed area of vampires and Count Vlad.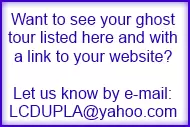 Scotland Ghost Tours
The Witchery Tours
Visit sites of Edinburgh and Scottish past punishments and executions.
Auld Reekie Tours
Learn about the historical dark side of Edinburgh, including the vaults and more!